89 NL5 F4 Double Kush Nigerian Kush Prices

89 NL5 F4 regular


Indoor
There's so many terps loaded up in this strain that we did an open pollination so everyone has a chance to select their favorite. Everything from a sweet candy to a funky burnt rubber. Excellent breeding material for those that enjoy making their own seed. Also very good old school smoke. Yield definitely benefits from some longer vegetative growth. Stretch is non existent so grow it as big as you want it to finish.

Open pollination of the f3 generation
Yield: Med
Aromas: Sweet candy to Burnt rubber. Loaded with terps
Potency: Very good.

Indoor flowering 56-60 days

----------------------------------------------------------

89 NL5 F4 Double Kush Nigerian Kush Prices

Double Kush regular
White Walker Kush x Pre 98 Bubba)


Indoor
If your a Bubba lover you will love this one. Smells like bubba. Tastes like bubba. Grows very columnar with side branching and a 2x stretch. Pinch or fim for more bushy growth. Yield is definitely higher than the pre 98 with some phenotypes producing very large top colas. Aromas and flavors similar to the pre 98.

Mite resistance: Medium
Mold resistance: High
Yield: Med-High
Aromas: Earthy, coffee/cocoa
Taste: Old school hash with coffee/cocoa.
Potency: Very good

Indoor flowering 56-60 days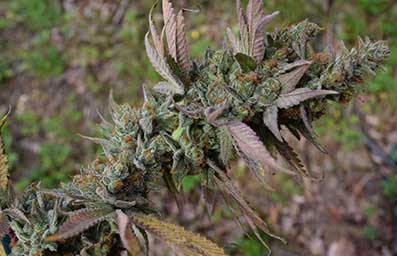 ----------------------------------------------------------
89 NL5 F4 Double Kush Nigerian Kush Prices
Nigerian Kush regular
(White Walker Kush x Nigerian)
Indoor
This is a very pleasant smoke. Great hash flavors and aroma when fresh. With a cure, more of the citrus comes out in it. The potency really comes through after the cure. Grows columnar with little to no side branching. Both short and tall phenos. Tall one will stretch 2 x or more. These grow straight up with little support needed. You can really pack these in. Hasn't been tested outdoors.

Mite resistance: Medium
Mold resistance: High
Powdery mildew: Medium-high
Yield: Med-High
Aromas: Earthy, slight citrus, spice
Taste: Old school hash
Potency: Very good.
Indoor flowering 65-70 days.