Back to the Congo (Deep Congo) regular
Indoor / outdoor

We released the original Deep Congo f1 back in 2006
A quick search for "deep Congo" will reveal a wealth of information world wide on our hybrid.
We started with a coveted pure sativa of the Congo
Strain and crossed it with the famous pure Indica
"deep chunk" line we were gifted by Mendocino
Guru TOM HILL.
The resulting hybrid has been heavily tested by
The community and taken to several filial generations. Our goal in this release is to maintain all the positive qualities of the F1 whilst concentrating the sativa qualities that we strive for.
Go back to the Congo and learn the legend of the deep Congo firsthand.
(Comments by our customers)
FLAVOR:
savoury, spicy, woody, outdoorsy, sagey, hints of perfume and dried fruits. Hella incense, kind of a Mediterranean vibe, and the sweetness extends into the flavor.

EFFECTS :
The high is where she really shines.
clarity and focus up about a dozen notches.
It greatly helps me as an improvising musician to simultaneously regard the Past and Future while remaining and functioning completely in the Now - it practically eliminates the struggle of searching for those states and kind of cranks up the intensity on this glowing blue ball of communal trans-linguistic Other-energy that forms in the midst of any band that's really cooking.
Deep Congo I firmly believe was selected for musical purposes in its land of origin.
Back to the Congo Deep Chunk Pheno Cured Smoke Report by EvergreenStateOk now that I've recovered from my, way too early in the morning to be that high report, I'll try giving a real report. My dose was a little high for first thing in the morning, so high I mislabeled it in the title and the Congo has cured into a much more potent smoke than I expected. It took me by surprise.
The smell and flavor is a mildly spicey menthol. The high comes on fast and the cured bud at a .35 gram dose is very potent; I wasn't expecting that level of potency. As I've said before with this pheno when I sampled buds in earlier stages of cure, it's Deep! It's got all of the power and body of a heavy Indica with the juice that drives this train provided by the Congo. It's the perfect marriage of the two strains effects.
I'm almost at a loss for words in how to describe the effects. It's so thorough and complete ( AND DEEP!) on so many levels that Richard Williams gets my highest praise for his creation. I know breeders work and work on their creations trying to get exactly what they envisioned when they had the idea of combining 2 great strains. Richard your Back to the Congo Deep Chunk pheno is an glorious success.
You stoners out there owe it to yourself to grow the Back to the Congo. Out of a ten pack of seeds, 5 this grow and 5 the last grow, I got 3 of the number 1's, what I call the common pheno which flowers and finishes fast, 45 daysish and I could be wrong about it being the most common because I had 3 of them and 2 of the Congo #3. I'd need to grow out more to be sure.The #1 has been the mildest as far as potency goes and is a hash plant for me.
I got the Deep Chunk pheno out of a ten pack so they must be pretty common. It's your powerful, Deep Indica total body and head, ahhhhh that's so very nice, kind of high. Sampling early stages of curing buds of the number 3 Congo(60-65 days flowering), it's almost cured, it's more Congo. Of the early samples it has been the most potent as far as the Congo effects, more head, more electric, music is great, art is great but, although very good Indica effects, it definitely doesn't have the Indica potency of the Deep Chunk pheno. The Deep Chunk pheno doesn't have the level of Congo effects potency that the #3 has. I'm eager to try the cured samples of the number 3. I'm guessing the #3 pheno is what Richard will use with his new Congola. The Congo crossed with a Thai.
Either the Deep Chunk pheno or the number 3 would be good breeders. The Congo males I had were really pretty plants and they would be fun breeders. Back to the Congo by Richard Williams, you owe it to yourself to try it. It's definitely worthy of space in your grow room and it comes with my highest recommendation
Indoor flowering 8 weeks
Outdoor harvest end of September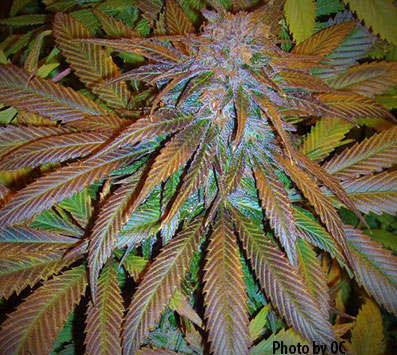 ---------------------------------------------------------------------
Back to the Congo Deep Warp Hasha Texada Purps
Williams Trainwreck Prices
Deep Warp regular
Outdoor
The Williams family originated this hybrid back in 2006 combining the (Texada timewarp x early Cambodian) gifted to us from Quadra island and Tom Hills deep chunk. We have since line bred this strain resulting in two distinct phenotypes, one matures very early September and is short and more Indica leaning with a nice skunky yet fruity taste and stoney effect. Great medicine after a hard days work. The late September phenotype being more sativa dominant exhibits a more citrus grapey aroma with a pleasant yet potent uplifting effect. Great for dinner parties and good pain relieving effect.

Outdoor harvest early-late September
--------------------------------------------------------------------
Back to the Congo Deep Warp Hasha Texada Purps
Williams Trainwreck Prices
Hasha regular
Outdoor
We got the Hasha in trade for beans from an old New Brunswick guy. It's a semi auto flower that come in dead done by the end of August. It's a short plant that buds starting in July that fills in nice with dank skunky nugs - a rare thing for an auto. Very stealthy due to its height and being so early you will Be all cured, dried and on holiday before any worries of choppers or rippers. R.W.
Originally Posted by NBtrichgrower
Hello all, Just to drop in and give a little info on the Auto Afghan that reibeisi grows, Its a cut that i passed out around my part of the province (I'm in the same province as Reibesi)Its gotten around these parts pretty good since i started the seeds winter of 1996. I acquired the seeds from a friend that was given them. These seeds were not supposed to be passed out of the group of growers that had them but 11 of them leaked to me Out of these seeds there was 3 females a #5 (spicy skunky) , # 6 SKUNKY SKUNKY, #99 Spicy, skunky. The #6 is the one Reibesi probably has but the #5 did get spread around some circles as well so its hard to say for sure without me testing it . I ended up sticking with the #6. I did make seeds from these back in 96 and have created another strain in 1998 with a NL/Skunk from amdam (mid 90's not sure which seed company). The auto affie is a local strain that was being grown locally for a few years .Along its lifetime it had a skunk #1 added into it from amdam early 90's, and a said tray of clones acquired from Ontario mid 90's that were believed to be mighty mite. This is when the auto flower traits were introduced i would say. The Growers around here that created the strain call it Hasha or hash weed. I wanted to take any heat off my friend that snuck out the seeds to me so i changed the name to afghan because at that point i also hear there was afghan genetics in the strain . I had bought this weed for a few years before acquiring the strain and was after the strain when i got it. So more than likely anyone growing this strain around here calling affie or afghan is growing one of my cuts , if it s being called hasha, well its probably from the other group growing this strain. That group has inbred it every summer as they grow all from seed every year and has changed the strain drastically since mid 90's. I hope this helps explain a little about the auto affie from New Brunswick.
Outdoor harvest end of August
-----------------------------------------------------------------
Back to the Congo Deep Warp Hasha Texada Purps
Williams Trainwreck Prices
Texada Purps regular
Outdoor
Texada purps we got from a friend who got it from a friend…. This one is from the same famous gulf island as Texada Timewarp, though not related.
Getting the beans was hard enough let alone lineage,
But suffice it to say this is a very early and dank tasty indica leaning strain. Starts budding in July and can be harvested in August but do let some go into September.
Lovely dense nugs with amazing bag appeal given
The super dark purple right through the bud.
The buddy we got the beans from had no
Problem unloading five elbow loads to a local dispensary.
Another great strain from the good 'ol boys of Texada.
Outdoor harvest August/September
-----------------------------------------------------------------
Back to the Congo Deep Warp Hasha Texada Purps
Williams Trainwreck Prices
Williams Trainwreck regular
Indoor
This strain originates in Humboldt County
And was traded to Steve Tuck who I got it from in Canada.
The story goes like this…
(Thanks to Kev)
Quote:
Originally Posted by dickwilliams
Hey interesting info,
Thanks for getting that trainwreck to Steve, what version did you give him?
I was one of the folks in BC that got some trainwreck freebies from Steve and it has proven a great true breeding and vigorous strain for me over the years.
This year I'm doing a swamp grow and several hundred trainwrecks are part of it.
Peace
Richard
hi, i got my cut in 95. it was the only Trainwreck cut at that time. it started to be called the arcata train wreck after that. same cut I provided the same cut to the greenhouse seed company and to dna seeds. she is a beauty. glad you enjoyed her, best, Kev.
Our Version of Trainwreck we obtained from Tuck (who out-crossed and back crossed it). It went on to produce our famous "deep wreck" line.
Along with a vet Buddy from Arkansa the Williams have bred this out to past f10.
We now dub it Williams Trainwreck with thanks to the originators.
INDOORS :Look for the Robert Clarke described wheeper creeper phenotype which produce numerous small nugs over a vine like plant.
Very Sativa dominant yet finishes in seven to eight weeks indoors.

OUTDOORS
A very vigorous and matures in early October with nice crystal and purpling. Rain and mold resistant.
EFFECT
Nice citrusy skunky smell and taste, very clean up effect with no ceiling.
Great daytime medicine. In memory of dr jay.
Indoor flowering 7-8 weeks
Outdoor harvest early October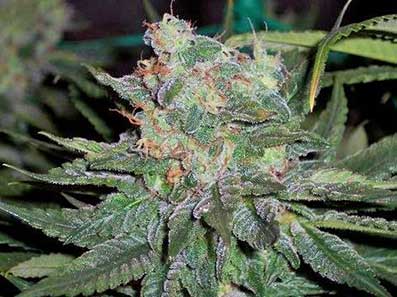 -----------------------------------------------------------------

Back to the Congo Deep Warp Hasha Texada Purps
Williams Trainwreck Prices

Purple Congo Freebie

Outdoor
"We took our favourite, very dank thick diesel deep chunk leaning pheno from back to the Congo and used two prolific males of texada purps to achieve an earlier outdoor version of deep Congo. Rather than a mid September finishing time at 49 deg latitude, we've been harvesting at end of August to first week September. Look for phenotypes that turn dark purple once temperatures start dropping.

Harvest outdoors late August to first week of Sept