Cheetos regular
(Exodus Cheese x Sour Diesel)
Indoor
Cheese is a classic Skunk pheno since the mid-90's ... She is known, loved and
well documented, a proven mother. Her 8-9 week flowertime gets reliably inherited to her kids and the very strong fragrance also makes it's way into the offspring.
Mating her to the Sour Diesel (2010 IBL) adds some weight to her buds and lets her stretch a bit more in some phenos. The strong fuely-stink of the Diesel, combines very well with the very strong fragrance of the Cheese. There was no plant without a favorable smell/taste in the testgrows. If the Cheese or the Diesel are of interest, then this is a way of getting the best of both worlds combined in one seed.
This cross is an Hommage to Heath Robinson's version of this same genetic formula. I grew the big yielding "Chiesel"-pheno that is around and appreciated it very much ... so, i went for a seedline that shows all the facettes of this combination in a (structurally) stable F1. The Skunk still dominates the line, of course, but the SD adds noticable and enjoyable traits to the known Cheese-characteristics.
Cheetos-plants take around 9 weeks to be ripe, some phenos are faster.
The rule of thumb is: longer = Sour Diesel-type, faster = Cheese-type.
Indoor flowering 8 to 9 weeks.
----------------------------------------------------------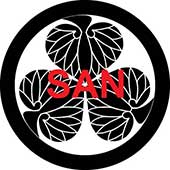 Cheetos Sanfune Snow Thrower Prices
Sanfune F3 regular
(Holy Princess x Chocolate Cheese)
Indoor
Eskobar created the two parental lines used for the initial cross. His taste in cannabis was amazing. He found so many really appealing tastes and smells, i had to combine the two that i liked most from him. The Holy Princess with her Red Berry / Pineapple taste, and the Chocolate Cheese with her dark-ish sweet cheese/choco goodness. I used CC male and hit up my keeper HP around 2013. This was the F1 and it was shared out to everybody interested. Esko himself loved the combination after sampling buds of my F1-SF keepers and even copied the line (for himself) later on as well. The F2's were a success too, but have been out for a rather long time now. It took me a while to get back to the 'Fume' and look up parents for this next generation. These parents leaned to both the Pineapple and the Red Berry phenos one finds in the Fune. The line is getting refined more and more with each generation. The flower times are around 7 weeks now and the tastes are always verrry sweet and pleasant. The effects are more on the heady side, but also very "comfy" when overtoked. (= I always end up sticking to my couch *it's too yummy*). SanFune's taste and smell is quite unique ... It's two of Esko's best, combined into it's very own thing. Choco/Berry/Pineapple sweetness.
Indoor flowering 7 weeks
----------------------------------------------------------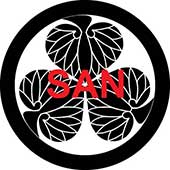 Cheetos Sanfune Snow Thrower Prices
Snow Thrower regular
(The White x Sour Diesel)
2018 was the birth of 'Sno Troer'. I used the White clone only (Krome's Cut) and
hit her with pollen from a male that I found in seeds I recieved via
Bodhi ( Reser-voir seeds "SD IBL 2010").
This i worked into lines that favor the Kush-side and the Sour-side. Both Lines take around 10w and yield heavy (Kushline) to very heavy (Sourline) with potent smoke and a mix of kushy and sour tastes/smells (in both lines). 'Sno Troer' is the best of both worlds. This here is the Kushline, enjoy.
Made by SAN.

Indoor flowering