Blueberry ® feminized
Indoor/Outdoor
1st price High Times Cup 2000 3rd price High Times Cup 2001 Our Original Blueberry is a mostly Indica (80% Indica, 20% Sativa) strain, that dates to the late 1970's. A large producer under optimum conditions. A dense and stout plant with red, purple and finally blue hues, that usually cure to a lavender blue. The finished product has a very fruity aroma and taste of blueberry. It produces a notable and pleasantly euphoric high of the highest quality and is very long lasting. Medium to large calyxes. Blueberry has a long shelf life.
Flowering period: 8 - 10 weeks
Harvest time outdoor: 2nd - 3rd week of Oct.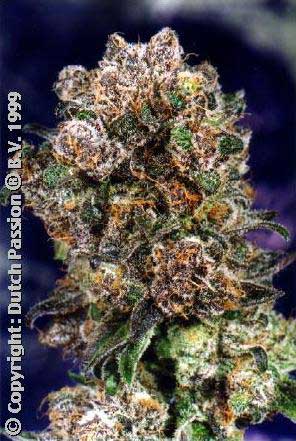 ----------------------------------------------------------
Feminized Seeds
Blueberry Jorge's Diamonds
Power Plant Skunk 11
Snow Bud The Ultimate
White Widow Prices
Jorge's Diamonds #1 feminized
Indoor
We are pleased to work together with Jorge Cervantes in our mutual project: "Jorge's Diamonds". The many grow books, DVD's and articles Jorge Cervantes published in the past 25 years in 9 languages, have helped growers worldwide to cultivate some of the best marijuana in the world. Now growers can grow Jorge's Diamonds #1 and take full advantage of the fruits of Jorge's collaboration with his old friends at Dutch Passion Seeds. The genetics of the strain were selected by Jorge from the 25 year old "Research
Gene Pool" of Dutch Passion. Jorge's Diamonds logo Jorge's Diamond is a unique resin-packed indica-dominant strain that is potent, sweet, flavourful and incredibly smooth smoking. The rare indica-dominant genes are mixed with just the right amount of sativa to give the smoke a very strong soaring long-lasting high. The exceptional taste and aroma are fruity and sweet. The insatiable taste is sweet and similar to wild honey smothered in raspberries. The strain is almost maintenance free, also spider mites and other pests know to leave Jorge's Diamonds #1 alone. Medical note: By Thin Layer Chromatography the THC percentage was calculated at 16 to 18%, while the strain (medical note) is high in THCV, CBD and CBN.
Indoor flowering 8 to 9 weeks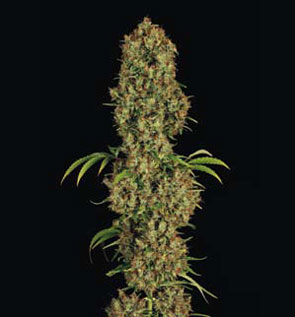 ----------------------------------------------------------------
Feminized Seeds
Blueberry Jorge's Diamonds
Power Plant Skunk 11
Snow Bud The Ultimate
White Widow Prices
Power Plant® feminized
Indoor / Greenhouse
Power Plant (mostly Sativa) was developed by us in 1997 from new South African genetics. This strain has been inbred only, never hybridized. Very rich in THC. It is a strain with an enormous grow potential. Indoor as well as in a greenhouse the plants have an enormous yield. Indoor flowering starts as early as one week after turning back the light cycle to 12 hours. Outdoor flowering starts late but the plants ripen very fast. This variety is very uniform. Strong up high, very soft smoke.
Indoor flowering 8 weeks
Outdoor harvest 2nd week October at 50 NL
---------------------------------------------------------------

Feminized Seeds
Blueberry Jorge's Diamonds
Power Plant Skunk 11
Snow Bud The Ultimate
White Widow Prices

Skunk #11 feminized

Indoor / Greenhouse
Winner of several harvest festivals, and High Times Cannabis Cup. Skunk#1 (75% Sativa, 25% Indica) was originally a cross between 25% Afghani, 25% Mexican Acapulco Gold and 50% Columbian Gold. Inbred since 1978, now a stabilized homogeneous strain. Blooms with long, thick buds, varying in colour from light green to golden. Very high flower to leaf ratio. Mould susceptible the last 6 weeks of flowering. Soft and sweet aroma and a very strong up high. Excellent variety for indoor growing or greenhouse with darkening system. Very high yields. Easy to manicure. This variety serves as a standard against which others can be measured.

Flowering period: 7 - 11 weeks
Harvest time outdoor: 1st half of Nov. in a greenhouse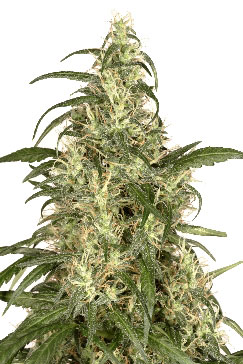 --------------------------------------------------
Feminized Seeds
Blueberry Jorge's Diamonds
Power Plant Skunk 11
Snow Bud The Ultimate
White Widow Prices
Snow Bud ® feminized
Outdoor/greenhouse
Snow Bud is our second "High Altitude" variety. Snow Bud is a hybrid of Afghani and South African genetics. As with Pamir Gold the selection work is done in the Swiss Alpes. Snow Bud (60% Sat./ 40% Ind.) has a spicy (cinnamon), skunky smell and taste, smokes very smooth and has a medium "up high". Healthy plants may reach 1.8 till 2.2 meters outdoors. Mold and mildew resistant. Yield: above average. Does also well indoors. The name Snow Bud refers to the huge amount of white pistils in the female flowers (buds).
Flowering 7.5 weeks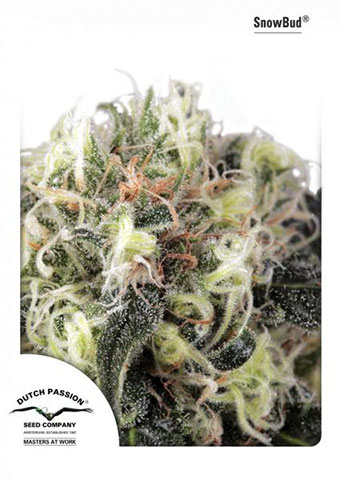 ----------------------------------------------------------------
Feminized Seeds
Blueberry Jorge's Diamonds
Power Plant Skunk 11
Snow Bud The Ultimate
White Widow Prices
The Ultimate feminized
Indoor / greenhouse
Through careful breeding we have created one of our most important strains, we call it "The Ultimate" as it combines some of the heaviest yields we have ever seen with genuine connoisseur quality. It grows to a height of 60-75cm, ideal for the indoor grow room. Flowering time is 8-10 weeks, with explosive bud growth in the last 2 weeks. The Ultimate (50% Indica, 50% Sativa) will take plenty of nutrients during the growth cycle and is resistant to moulds and bud rot making it a good greenhouse choice too. Our growers have never seen a plant yield as heavily with this level of quality. This is a recession busting strain of epic proportions and is guaranteed not to disappoint. This strain is already setting new standards amongst the Dutch commercial growers and is set to become a Dutch Passion legend.
Indoor flowering 8 to 10 weeks
Greenhouse second half of October.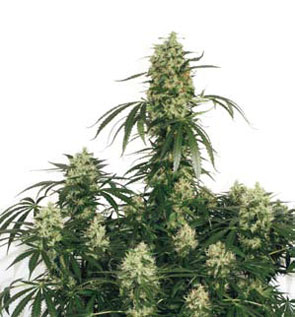 --------------------------------------------------------------
Feminized Seeds
Blueberry Jorge's Diamonds
Power Plant Skunk 11
Snow Bud The Ultimate
White Widow Prices
White Widow feminized
Indoor
White Widow is a classic, a winner of countless awards with a reputation as one of the most powerful strains ever created. Our geneticists have worked intensively on this potent and vigorous strain to optimize and then stabilize the best features. The result is a legendary and highly desirable Indica dominant variety that is covered with crystals and delivers generous levels of excellent quality bud. The Dutch Passion White Widow strain is extremely consistent and easy to grow with any grow method. The quality and consistency is particularly pronounced in our feminized version which has become a best-seller and a standard that other seed companies strive to match. Dutch Passions White Widow was perfected many years before most of today's seed companies were even established. That's why many true White Widow aficionados don't mind paying that little bit extra to get genuine 1980's F1 White Widow genetics, with the authentic smell, taste and unmistakably extreme high. Today many commercial seed companies offer White Widow seeds but many of these are distant imitations of the original.

Our original White Widow displays all the genuine hallmarks. The powerful and pungent aroma, the incredible vigour that came from crossing the Brazilian and Indian parentage and the crazy powerful high that is feared and adored. We declare it to be one of the very few authentic versions on the market and know you can never be disappointed by it. Our customers love Dutch Passions original White Widow reporting great results indoor, outdoors (in warm climates) and in greenhouses.

Flowering period: 8 weeks
Harvest time outdoor: end of Oct